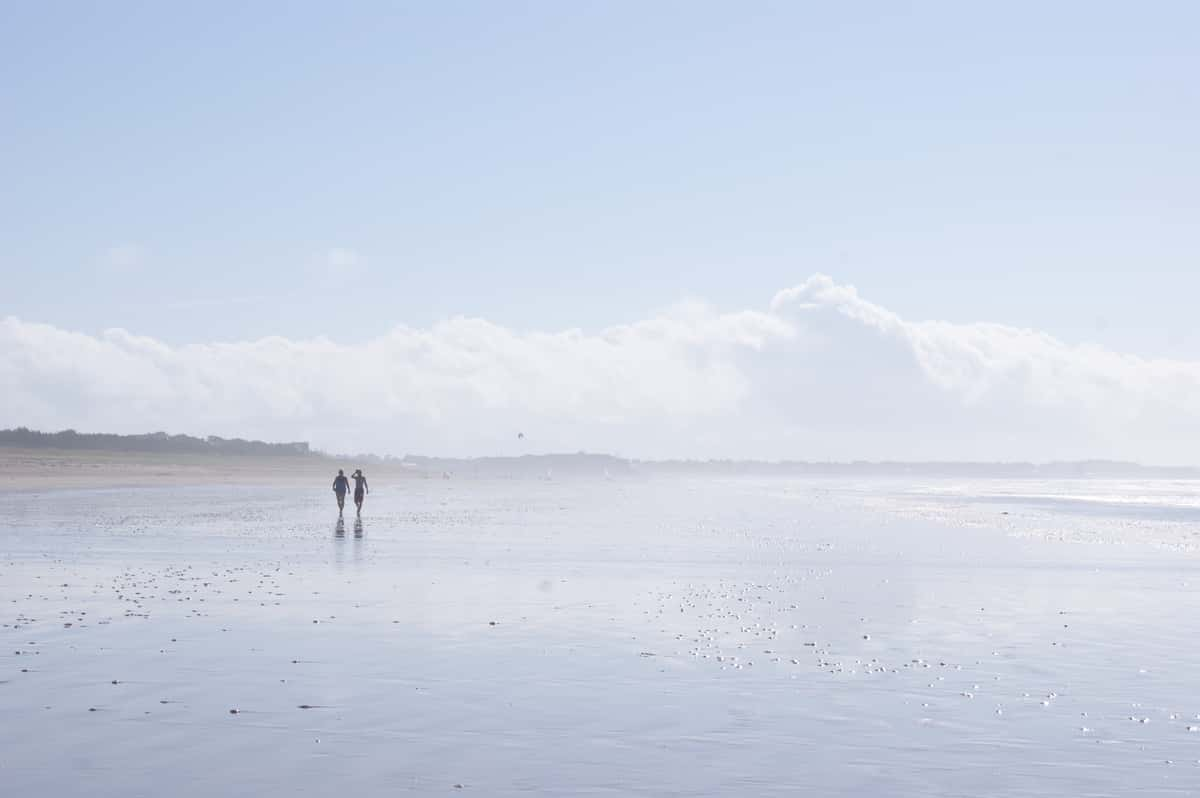 The Day I Found Hope
The Day I Found Hope
Yesterday was a significant day I will never forget.
I had decided to take a brief walk on the beach in order to recharge my battery. I found a deserted spot allowing me to maintain social distance. The breeze seemed to have fun playing with my hair while my skin was enjoying the warmth of a bright and generous sun.
There was an obvious contrast between the sky, cloudless and vibrant and my mind— rather preoccupied and restless. Covid-19 was now part of everybody's life! As a restaurant co-owner, I was dealing with its huge impact not knowing what the future had in store. Délice Breton is still a fairly new business, and no matter how much love and effort we have put in our restaurant, this pandemic has challenged us in many ways. As I was walking on the rocky beach, racing thoughts along with hundred of unanswered questions were cluttering my mind. Obviously, my legs were moving mechanically when my big toe hit a rock as a reminder of the present moment. Ouch!
Unfocused a few seconds earlier, I was now focused on my path… My gaze was sweeping the rocky beach, when something caught my attention. As I was getting closer, my eyes couldn't believe it! I was mesmerized by the unexpected treasure. And a very special one to me! After I picked it up I felt an instant calming effect on my mind.
My hand was now holding the "precious treasure": a common rock on which was written "HOPE." The smooth surface of the rock softened my heart and I instantly felt blessed and thankful.
Who was the mysterious author of the message?
Obviously, LIFE was showing me not to lose hope!
A quote from Victor Hugo came suddenly to mind: "Hope is the word which God has written on the brow of every man."
That's the reason I wanted to share this story with you. Because, as Anne Franck wrote, "where there's hope, there's life. it fills us with fresh courage and makes us strong again."
Keep hope, we are all in this together!
Thank you friends and community for your continued support.
Nathalie | Co-Owner