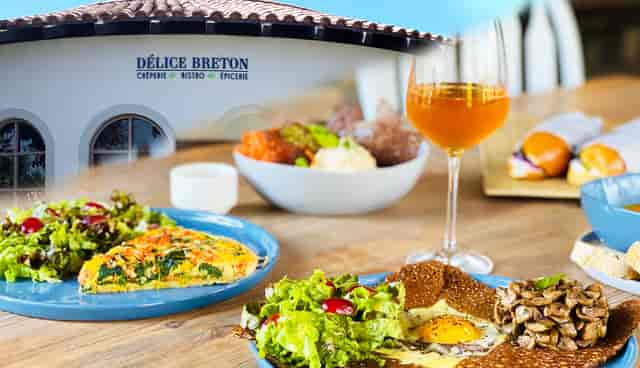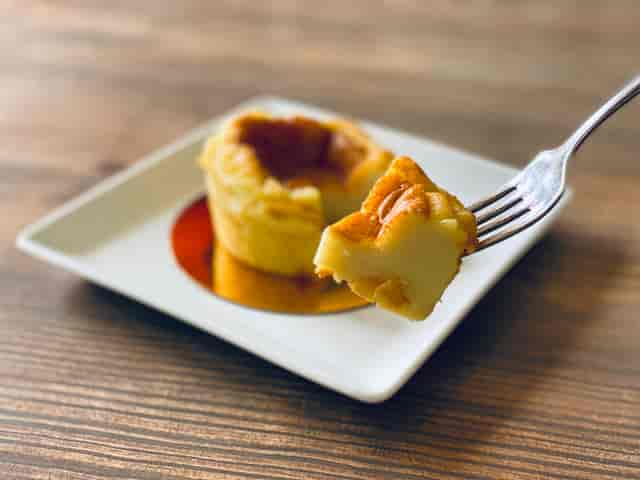 Menu
Become a VIP
Receive updates on special events, new menu items, menu reviews, and more!
Menu
We're thrilled to share with you our Homemade French cuisine, infused by Breton culture. Well known for its inimitable savory and sweet crêpes as well as other delicious treats and pastries, Brittany (Bretagne in French) is the lovely northwest part of France, bordering Normandy. Devoted to reducing our impact on earth, Délice Breton made the choice to be meat-free. We put the accent on the freshest, tastiest, organic produce supporting local farmers. While our flours, eggs, dairies, and most of our ingredients are organic, everything else is GMO free! Bon Appétit!
Please note that our menu includes seasonal items. Dishes may vary!
Omelettes
Fluffy omelets the French way served with a mixed green salad. Thank you to OC Weekly for their incredible review!

Add Extra | Mushrooms 1 | Emmental cheese 2 | Seasonal fresh fruit on the side 2.5
Les Classiques
Because Classic never gets old…
Galettes
Traditional buckwheat crêpes called "Galettes" in Brittany. Healthy and gluten free!
Crêpes Sucrées
Sweet crêpes

Add Extra | Whipped cream 2 | Chocolat Sauce 2 | Caramel Sauce 2 | Maple Syrup 2 | Seasonal fresh fruit on the side 2.5
Vins Français
Wines from France
Red
Pinot Noir, Maison Saint Vivant, Bourgogne 14 | 49
Merlot, Chateau d'Arthus, Bordeaux 9 | 12
Cabernet Sauvignon, La Belle Citadelle, SouthWest 8 | 23
Syrah Blend, Fernand Cellier, Cotes du Rhône 9 | 43
White
Sauvignon Blanc, Chateau des Matards, Bordeaux 9.5 | 36
Pinot Gris, Kuehn, Alsace 11 | 42
Rosé
Rosé, La Belle Citadelle, Vin de Pays d'Oc 8 | 30
Sparkling Wine
Baron De Luze, France 9 | 35
Corkage Fee | 10
Cidres De Bretagne
Hard Ciders from Brittany
Boissons Chaudes
Hot Beverages